Cutting-edge Appearance Design
We reduce the need for physical prototypes and mockups in the design process
STATE-OF-THE-ART OPTICAL SCIENCE
UVR scientific approach is disrupting data visualization towards Iso-photography
TRUE-TO-LIFE PRECISION
Create predictive simulation including spectral and polarized properties
COMPELLING PROTOTYPING
Take the stress out of prototyping freeing stakeholders from complexity
HOLISTIC DIGITAL TWIN APPROACH
Improve product development efficiency through isometric digital simulation
COST AND TIME SAVING
Accelerate design and product development, and reduce errors, time-to-product, and cost
1.
Digital prototyping
UVR software suite is conceived for industrial design. It enables designers and engineers to perform extremely precise spectral and polarized optical simulations. These simulations are so advanced that it allows users to generate visual contents that are isometrically converging with photography. With UVR software, one can take a photography of an object before it even exists. We call it ISO-PHOTOGRAPHY.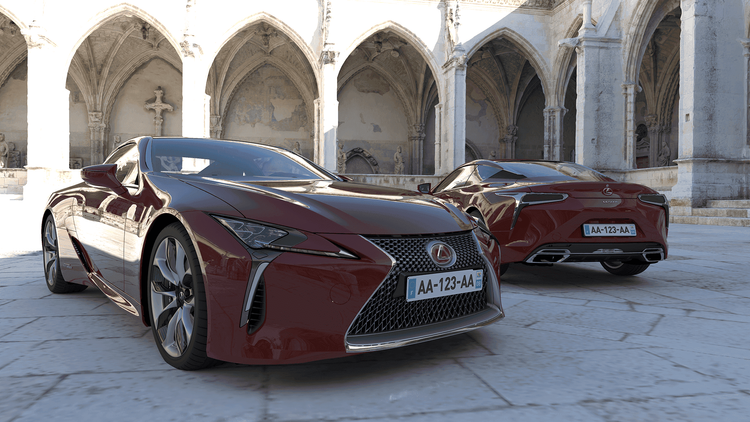 2.
State-of-the-art technology
At the crossroads of predictive optical simulation analysis and iso-photographic visualization, UVR provides a fully integrated software suite that empowers stakeholders to deploy and implement digital twin technologies and solutions efficiently, accelerating innovation and increasing ROI, freeing designers, engineers, and decision makers from complexity.
3.
Spectral & Polarized light
By characterizing and reproducing light and material interactions, UVR proprietary algorithms enable you to: - Go beyond the limits of RGB: Thanks to Predict Engine, a raindrop on a sunny day may turn into a rainbow as in real life. - Integrate polarizing properties of materials such as glass or metal, and visualize how it impacts product appearance and user experience.
4.
Importance of polarized representation
You can clearly see the impact of polarization with two different polarized sun glasses and their impact on the readability of the screen depending on the orientation of the polarization.
5.
Importance of polarization in HUD simulation
True-to-Life HUD predictive simulation is only possible with polarization. By simulating spectral and polarized light and material interactions, industrials can reduce dramatically physical prototypes and mockups, shrinking time-to-product and decreasing cost.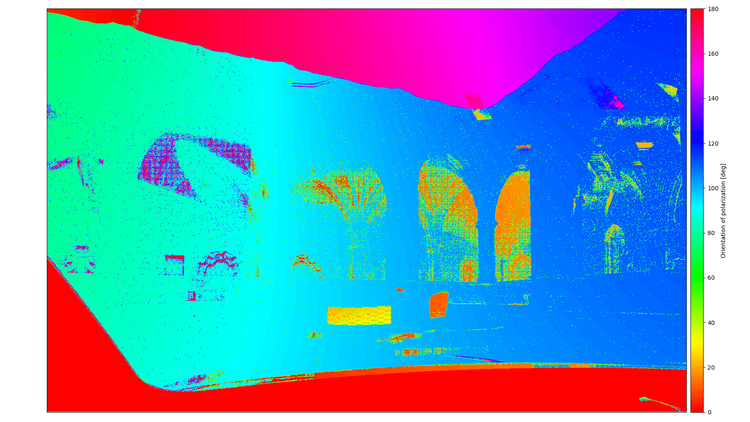 6.
True-to-Life light simulation
Predict how your prototype will react to both natural and artificial environment lights.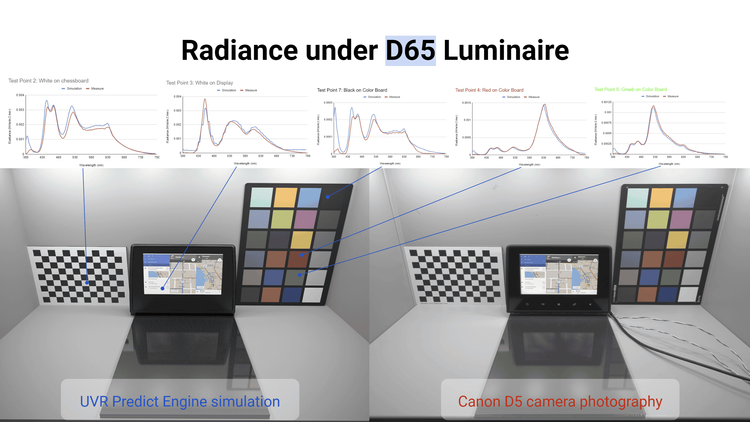 Use Cases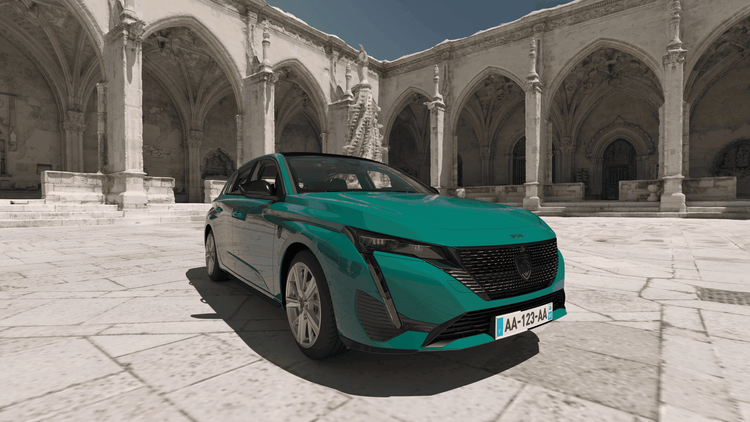 Automotive color control and management
Spectral and polarized light with all parameters including materials measured and characterized enable Designers to accurately simulate and reproduce how colors would evolve in the real life depending on the light settings.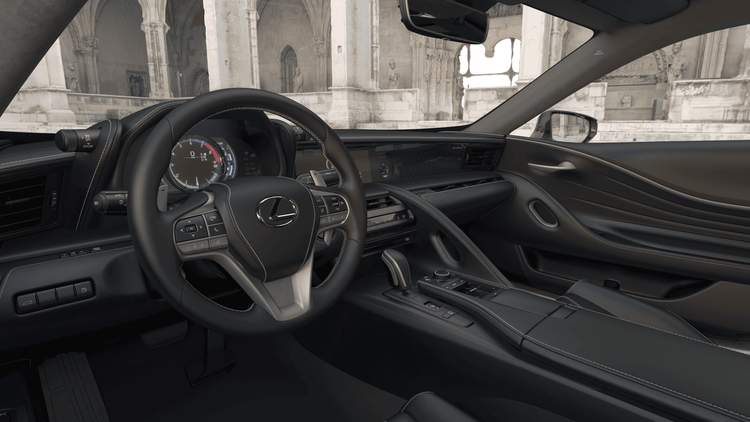 Automotive interior - perceived quality
UVR Predict Suite provide with Designers and Engineers the possibility to emulate how light and material interact empowering True-to-Life appearance design.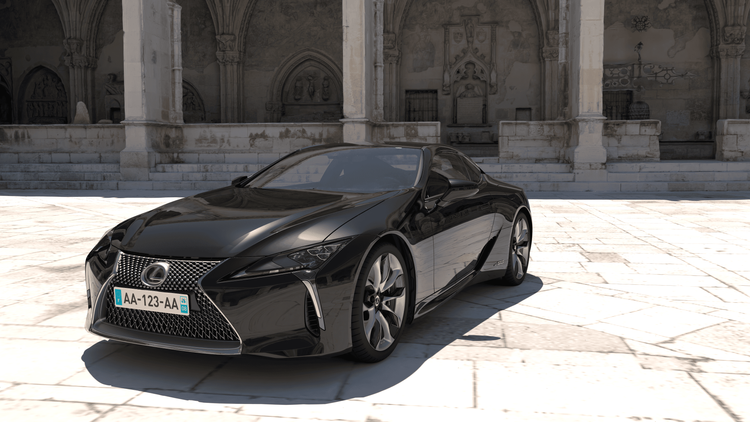 Automotive exterior - perceived quality
Predictive rendering allows industrials to increase appearance and functional design process efficiency reducing time-to-product and increasing return on investments.
Flexible and efficient HMI
UVR software suite is integrated with Unity3D enabling intuitive and seamless integration with industrial tools, processes, and workflows.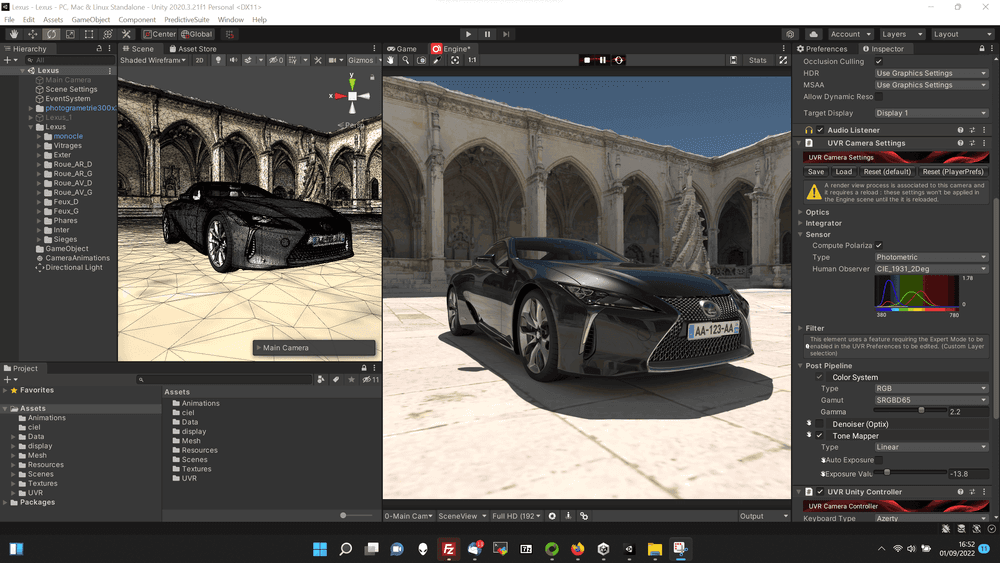 They trust us